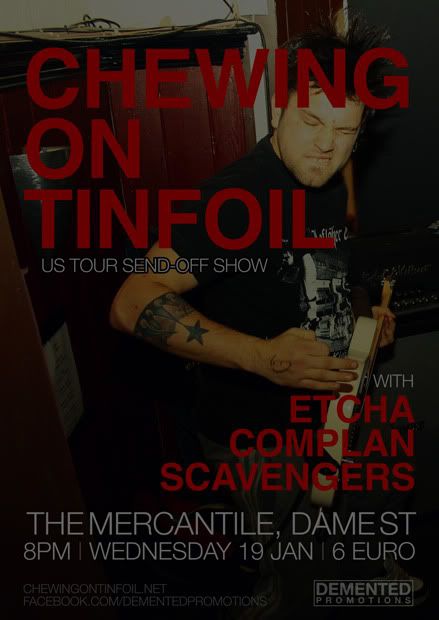 Those delightful raggaemuffins(see what i did there?) are off on tour to the americas and are having a send off show.Come along and throw your money at them and have a birra dance.Clock the
Facebook page
and invite everyone.
Dont let the fact Anto is wearing a Leftover Crack shirt in the poster deter you.He is a nice guy.No junk.
The show is in the Mercantile on Dame street and directions/detes are availible
HERE
.
The venue is pretty awesome.
Tigers Jaw
and
Basement
played there on friday.It rocked.
Im currently dreaming of
Hands Tied
golf jackets.