I have been meaning to update this sooner but im working on the print version of this and i have gone through multiple layouts.It is exciting and frustrating in equal amounts.
On the 23rd of May
Find A Way
played their last show for a long,long time.It was an awesome day with a solid lineup.The weather was also incredible and everyone was just up for a good time.
I can't explain how i feel when i see this band.They were doing something different to most bands in Dublin.It was just really refreshing.The mix of Kid Dynamite style lyrics and just great musicianship was just so good.
I remember their first show with The Wonder Years.
Moshspace
tells me it was on December 9th 2007.That makes me feel old.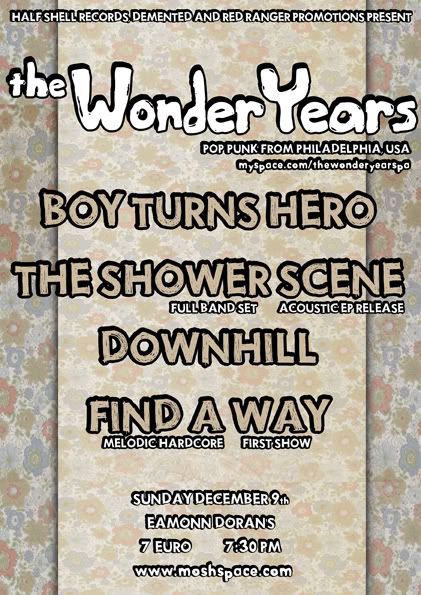 Anytime i saw these guys they played a good show.Between Zachs inter song rambles and Daves dives after every set it was never a bad time.I don't know what i wanted to achieve through writing this post to be honest.I guess i just wanted to say i'll miss the shows.Also people seem to stagedive more at their shows and thats never a bad thing.
Jack,Zach,Sean,Dave and Lee.Thanks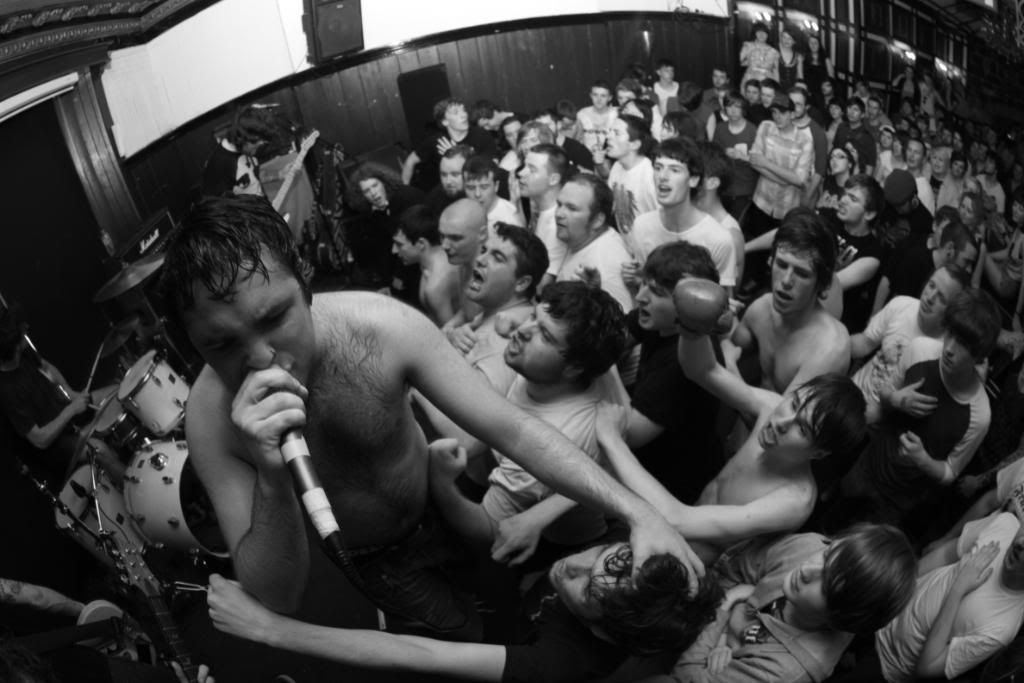 Zach.click for a bigger pic