With the release of Famine's new 7" on the horizon-ish i thought i'd devote some entries to a band close to my heart who also happen to be good friends of mine.
I also realized through Robbie that the day he sent me back the answers was exactly three years after they played their first show.This wasn't intended but its definitely awesome.
The first part of this deal is with Robbie fucking Kirwan.When he's not dancing like a prick he's shredding hard and will be doing so at a venue near you very fucking soon.
Take it away Ken doll crotch.

How long have you guys been around?
We played our first show in Lee's house on the 24th of March 2007. It's the 24th of March 2010 now. Creepy. I guess we started practicing in December/January.

Was this your first band?
Yeah, this is my first band. I'd messed around with a few others but nothing ever came of them.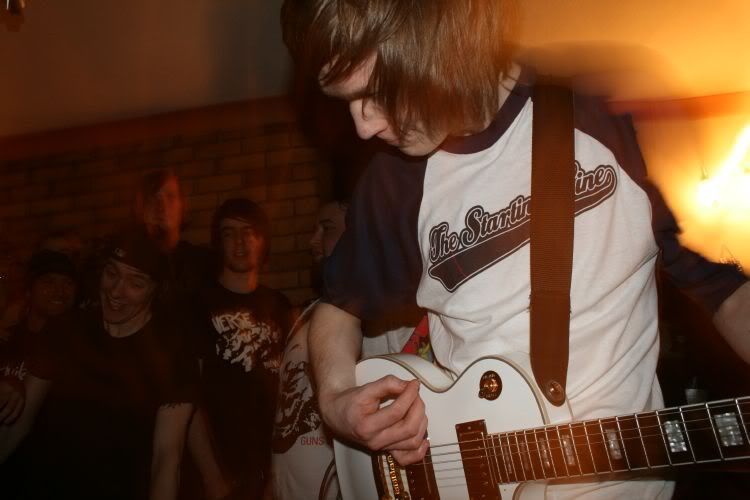 First show.Crucial guitar and probably the most crucial shirt ever
I remember your first show being awesome...and breaking Lee's sitting room floor. What do you remember about it?
Yeah, that was great. I remember Iano dedicating Saved by the bell to Zach and I had no idea who he was. So glad that he turned out to be the best guy. And Cruise falling over was pretty memorable.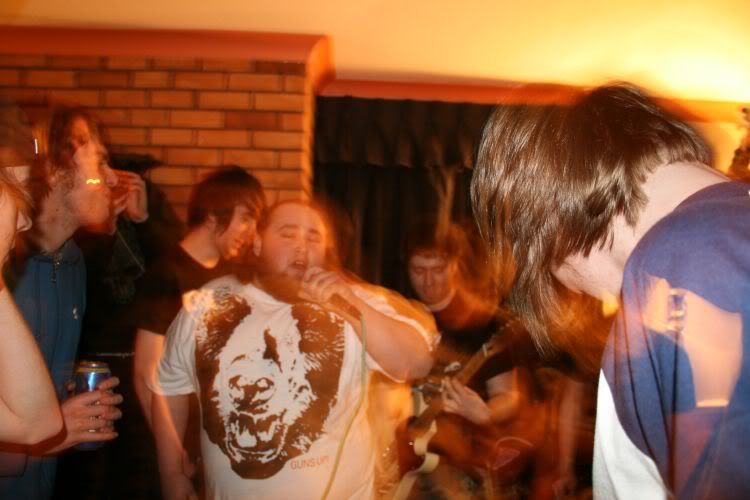 First show 24/03/2007
Famine have a ridiculous amount of circle pit parts.Who is responsible for them?i want to shake their hand.
Lee definitely wrote all those parts. I've never even seen anyone but you and Poland circle pit at our shows though.
What are you stoked on music wise right now?
Blacklisted. Cornered from Netherlands. Fire & Ice. I'm still pissed that Rhythm to the Madness called it a day. I'm most looking forward to the new Bitter End LP as well. Locally, I'm looking forward to the Crowd Control LP, the Frustration and the Blind splits and hearing Iano's new band.
Tell All Your Friends or The Devil and God?
Has to be Tell All You Friends. But not by much...
Who would you most like to do a split with and on how many colours would it be on?Think of me.
Blacklisted. There would be 3 colours. 200 black. 200 yellow. 100 splatter. Obviously I'd keep a test press for you.

Awh :)
Ok Gavin in Donnycarney wants to know why he hasn't seen you set it off since First Death played in Bradford in 2007?
Haha, I don't remember setting it off. Bradford was good though. This new ankle problem is causing me some difficulty so I think it will be a few years before I set it off again.
He also wants to know Is pissing in a sink better than pissing in a toilet?
When there is 5 drunk girls trying to get in to the only toilet in Mcdonalds, which doesn't have a lock by the way, pissing in the sink while holding the door shut is the only way to do it.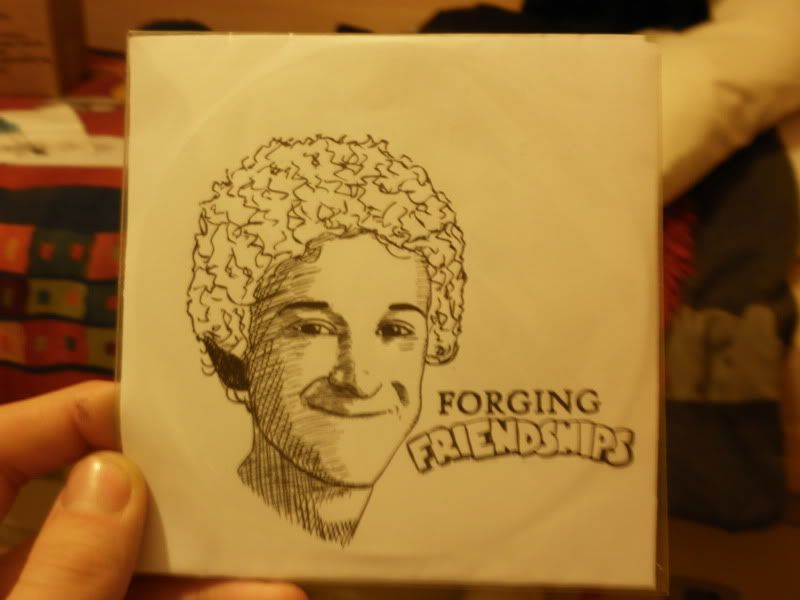 Demo with art by Ciarán Parnell.Available only on their first UK tour.
What will it take to get you guys to press the FF demo to vinyl?Even if i finace it?
The guys were talking about doing a demo discog tape for tour so you'd never know.

Any final words/shout outs?
Looking forward to the Ironclad show.
myspace.com/ironcladhc
Shameless is the best TV show.
Fuck work and fuck my ankle.
Love you, Chris.
Peace out.

Listen to shit
Buy shit
To be continued....
Soundtrack for this entry:
Charlotte Hatherley-grey will fade
Insted-the bonds of friendship
Times Together-the changing of the leaves
Famine-every road leads back here